Philosophy
Our philosophy at Diamond Affairs Weddings & Special Events is simple. We build relationships with our Brides, Grooms and their families to create an extraordinary wedding weekend. Whether you desire a formal affair in the most luxurious hotel in the city or an intimate gathering in a tent on a private estate our belief is that everything is possible. We work closely with you to custom design the elements that make your dreams a reality. Each planning experience is rich in meaningful detail to achieve perfection on your wedding day.
The services are designed to reduce the amount of time needed to research and make decisions on all the important aspects of your celebration. All you have to do is arrive…
The Planning Process
From local activities for out of town guests with a welcome party, to the rehearsal dinner and the wedding itself and finally the farewell brunch, your celebration can be more than just one day; it can be a full weekend of events! Diamond Affairs is known for planning the "weekend wedding". We enjoy creating an overall custom experience for your guests to feel appreciated while ensuring you are taken care of from start to finish. Our team is focused on orchestrating a flawless event for you and making sure each detail has been achieved.
Only a limited number of Partial Planning Services are accepted each year, due to our high demand for full service local and destination weddings. Partial Planning Events and Weddings are booked no earlier than four months prior to the event day.
Assistance locating event site with customized property search based on location chosen for the celebration
Coordination and oversight of the execution of your event by acting as a liaison between the bride and vendors
Personalized design sessions to assist with creating the event concept, paper products and special details of the wedding
Expert planning in menu and wine pairing selection
Management of estimated wedding expenditure and creation of a detailed budget
Preparation and design of ceremony and reception diagrams and tablescapes
Arrangement and coordination of guest lodging arrangements and welcome amenity baskets
Selection and arrangement of guest transportation requirements
Coordination of timelines for ceremony, reception and other events
Production of timelines and design layouts for vendors
Logistical management of vendor load-in, production and load-out
Onsite day-of-management from setup through tear down, Diamond Affairs is on location and has ownership of event execution
Supervision of guest travel on the day of the event as well as ceremony and reception setup
Organization and orchestration of all timing and details throughout process
Please contact our office for custom planning and design fees.
You are a miracle-worker; a friend; a wonderful mom and one hell of a business owner! You have made the past year such a dream for my mom and I. Your positive energy is contagious and your willingness to ensure all of our wants and needs are met makes you one-of-a-kind!

Lindsey + Blake
I appreciate your talent, professionalism, guidance, positive attitude and your care and concern for the desires of all of us! You have done an amazing job and we are truly grateful.

Sandra + David
Team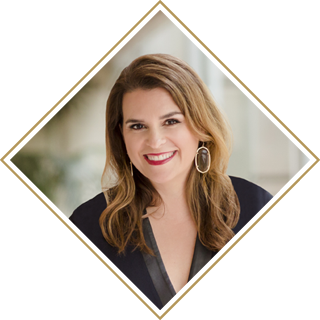 Mary Wright Shah
Owner
Considered one of the top wedding planners in the country and founder of Diamond Affairs Weddings & Special Events, Mary Wright Shah is dedicated to providing the highest level of service, detailed perfection and flawless execution of her events. With over 20 years experience in hospitality, consulting, planning, designing and producing luxury weddings and social events in Texas and around the country, she is one of the most respected and sought-after wedding planners in the South. Mary and the Diamond Affairs team have the ability to go well beyond the traditional roll of a wedding planner and offer an extensive knowledge and access to world-class locations, venues and vendor relationships.
Mary is known for her heightened attention to detail to texture and interiors. By layering the details, she creates a one-of-a kind experience for her brides and their guests. With her leadership even the most complex wedding is able to unfold with style and perfection. Her wonderful relationships with the best creative partners in the country allow clients to put together the perfect team of professionals to create the event of their dreams and exceed all expectations.
A devoted wife and mother of three boys, Mary loves style, inspiring food and wine, traveling and especially great interior design. She continues to invest in her ability to innovate and enjoys coming up with new trendsetting ideas with her current and future weddings and events.
If you would like to contact Mary, email mary@diamondaffairs.com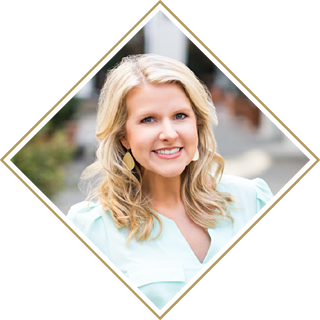 Jessika Williams
Jessika experienced her first taste of the luxury event-planning world while interning in college and knew she'd found her calling. Upon graduating from Oklahoma State University in 2009 with degrees in Public Relations and Social Media, she went on to direct social media for a national corporation, gaining intimate experience with high profile crisis management, which would later serve her well when she transitioned to the event planning industry. Over the next four years, Jessika received the opportunity to curate social media efforts for an event and lifestyle expert and managed marketing and sales for a New York Times best-selling author and his not-for-profit foundation. Eager to get begin planning again, Jessika took her acute focus for details and logistics and transitioned to corporate event planning, focusing on large-scale events and conferences. With a desire to bring more design and creativity into her daily work life, Jessika joined our Diamond Affairs team in 2015.
If you would like to contact Jessika, email jess@diamondaffairs.com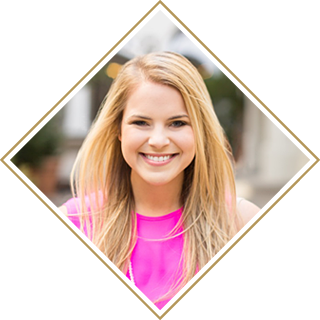 Ashlee Troop
A Dallas native, and mom of two boys, Ashlee knows the true meaning of multi tasking. Ashlee graduated from Belmont University and currently resides in Frisco, Texas with her family. We first met Ashlee as a Diamond Affairs bride 6 years ago when she married her high school sweetheart! Her organization skills and attention to detail help make sure our clients are confident and comfortable throughout the entire planning experience. With her passion for elegance and beauty, coupled with a calm demeanor and unyielding work ethic, we knew Ashlee would be an essential asset to our team.
If you would like to contact Ashlee, email ashlee@diamondaffairs.com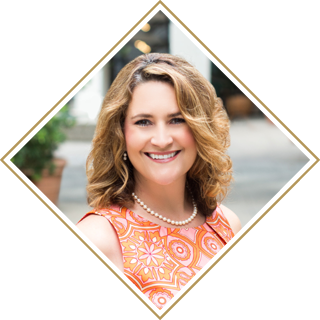 Stefanie Marsden
Stefanie joined Diamond Affairs Weddings & Special Events in 2002. She received her degree from the University of North Texas in Communication Studies. She brings over 15 years of vast knowledge in food and beverage as an asset to our team. Large production weddings & events are her specialty. When assisting clients, her ability to multi-task gets the job done. She always enters projects with excitement and professionalism.
Mom of two sons she brings her nurturing skills to all events she coordinates.
If you would like to contact Stefanie, email stefanie@diamondaffairs.com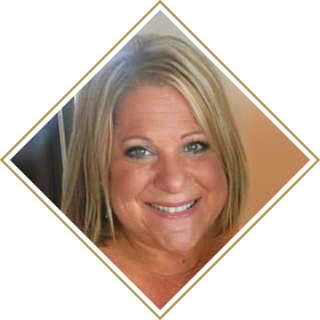 Lori Quinn
Lori has been working alongside Mary Wright Shah since 2001. Her design and hospitality background compliments her style in event planning. Lori can coordinate any type of celebration and her experience shows her passion for the industry.
She has an eye for current design with a superb attention to detail. With 15 years in the industry, she has experience in all areas to include event planning, coordination, and the execution of luxury events and celebrations. She loves to travel. Whether the destination is Aspen or the Grand Cayman Islands, Lori loves planning and orchestrating events of all sizes. Her specialty in coordinating destination weddings makes her an amazing asset to the company.
If you would like to contact Lori, email lori@diamondaffairs.com
Kind Words from Our Clients